About
Mechanical aptitude was evident in me from the time I could wrap my wee fingers around a wrench. I am a Viet Nam-era veteran of the US Navy where I served as an aircraft ground support equipment mechanic. Later there were many adventurous years on various professional auto racing circuits, among them IMSA GT(P), SCCA Can-Am and Trans-Am. I have forty years of experience in a broad range of automotive businesses. I have worked as a technician and service writer at dealerships as well as independent shops and was owner and lead technician of Gilmour Automotive in North Seattle for 20 years. Take a look at a few of the vehicles we worked on in this website's Photo Gallery! I'm an enthusiast long interested in our automotive heritage.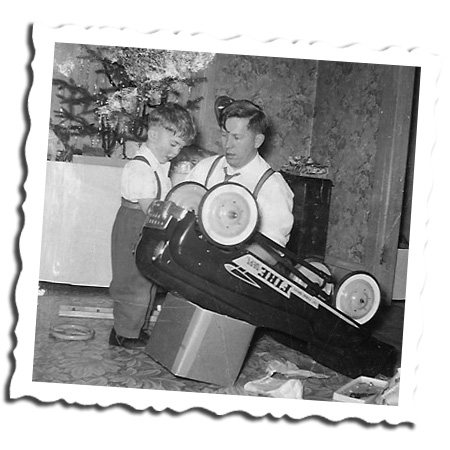 Being a vital and involved part of our community is important to me. I fully support local agriculture, volunteer for the Kitsap Lake Elementary "Gold Medal Readers" program, and am a one-man neighborhood litter patrol. I use enviro friendly/sustainable products where practiceable.
Personal notes: I am a husband, father and avid bicycle rider. I floss my teeth daily and am a lifetime Patches Pal. I love music and good food. Come in sometime and we can discuss!